Media Coverage
Commentary: This sensible reform can protect Charleston's skyline
preservation-admin , August 18, 2022
Read the original Post and Courier article here.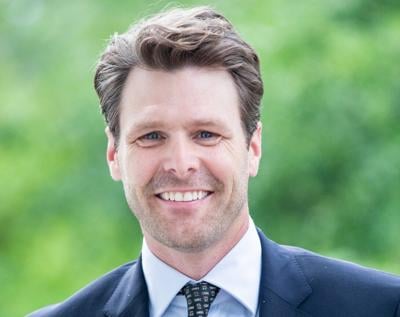 Your eyes are not deceiving you: Buildings in Charleston are getting bigger and taller. As growth continues in our historic city, the Preservation Society is calling on our leaders to strengthen rules that hold developers and designers to high standards for new construction.
Five years ago, the city changed its zoning to allow applicants on large projects to receive extra height, if the Board of Architectural Review agreed their designs reflected "architectural merit." The change was well-intentioned, to promote high-quality projects that would go the extra mile with materials and details that contribute to Charleston's unique architectural character. The thought was that maybe if developers were incentivized to build creatively, their new big buildings might not be boxy or generic.
But that's not what has happened — we know, as our staff attend nearly every BAR meeting. Most applicants seek out our staff's professional guidance.
Instead, developers have abused the architectural merit provision to maximize their building envelope, coming to view extra height as an entitlement, rather than a discretionary option for the BAR to reward exemplary projects.
Worse, when projects are denied the extra height, we have seen too many end up in expensive litigation that ties up city resources and wastes taxpayer money. These lawsuits typically involve specious reasoning that would likely be rebuffed by judges. But the lawsuits provide pressure to mediate results in settlements struck by lawyers behind closed doors, outside of public view, then swiftly present them to City Council for approval.
Take 102 President St. for example: Under a settlement reached between the city and developers, the addition of a sixth story on a student housing building has now been approved for the property near MUSC despite the additional height having been previously denied by the BAR. Similar disputes have played out across the peninsula, and at least three major projects are in the pipeline and could wind up in litigation over BAR decisions to deny extra height.
To be clear: The Preservation Society is not anti-density. We believe that these projects can add to the downtown housing stock and provide vibrant, mixed-use spaces. But we are against the current dysfunctional process, which is frustrating for citizens and design professionals alike and has contributed to a lack of clarity that helps no one.
On Tuesday, Charleston City Council has a chance to tweak the BAR's building height waiver rules to remove the nebulous "architectural merit" provision and make its regulations more transparent and effective. It is a commonsense change that reflects the modern reality of building in Charleston, where property owners are seeking to build taller and larger.
This is a chance to change the rules guiding the BAR to allow its members and the public to weigh in and maintain consistent standards for approvals of good projects.
The city has already approved zoning measures that encourage high-density development in some areas of downtown, such as in the upper peninsula along Morrison Drive. It must now update height rules to keep up with growth and design trends.
We have asked council members to approve the changes on first reading, which would initiate the public discussion necessary for a zoning code revision. Quick approval  not only will provide clarity to the process, but also could prevent a flood of bad building proposals that we might see if council decides to defer the item. We urge swift and bold action in favor of this needed change.